Christmas Gift Ideas | Our Top 5 Picks For the Season
Looking for Christmas gift ideas? We've created this handy guide to help you pick the perfect gift for your loved ones. From your festival-loving bestie to your adventure-seeking mates, we have you covered. Here are our top 5 picks.
---
Christmas Gift Idea #1
She's fun, spirited and lives life to the fullest. With a love of hanging out with friends and hitting the music festival circuit, she'll spend long summer days rocking out in front of the stage to her favourite bands. Grab her some tickets to an upcoming festival for a money-can't-buy experience she'll never forget.
For an added bonus: Pull together a festival kit with snacks, water and Teva sandals.
Perfect Christmas gift idea: Women's Original Universal in Black
Christmas Gift Idea #2
He's an avid adventurer at heart. He lives for the weekends and is always looking for his next epic hike, rock climb, or outdoor discovery where he can immerse himself in nature. He likes versatility and style, so he can go from the trails to the street.
For an added bonus: Book a table at his favourite eating spot, so you can enjoy some good food post adventure!
Perfect Christmas gift idea: Men's Arrowood 2 WP - Black Olive
Christmas Gift Idea #3
She loves getting out into the great outdoors, whether it's heading for the mountains, camping or strolling along the beach. Sharing these experiences with close friends and family is top of her list. Surprise her with this inspiring quote in your Christmas card:
"I felt my lungs inflate with the onrush of scenery—air, mountains, trees, people. I thought, 'This is what it is to be happy.'"— Sylvia Plath
For an added bonus: Create a photobook of your adventures with her, so she can keep on her coffee table and relive all the wonderful memories.
Perfect Christmas gift idea: Women's Tirra in Black/Grey
Christmas Gift Idea #4
He has a passion for summertime, the beach and water sports. You'll find his garage filled with anything from kayaks to scuba gear to stand-up-paddle-boards. He makes the most of his spare time and is happiest when he's on an H2O adventure!
For an added bonus: Pack a picnic lunch to have on the beach and share the day together.
Perfect Christmas gift idea: Men's Hurricane XLT2
Christmas Gift Idea #5
Going on a day or weekend hike is one of her favourite pastimes. Uncovering new trails, breathing in fresh air and taking in stunning views is what she loves. Whether it's on her back door step or a road trip away, she's always planning somewhere new to discover.

For an added bonus: Book a surprise weekend away to a National Park and go on some fun hikes together.
Perfect Christmas gift idea: Women's Arrowood 2 Mid WP - Desert Sand
Looking for more ideas? Check out our complete Christmas Gift Guide.
TEVA BLOG
We like to go everywhere, do everything. Keep up with us on our blog with stories of adventure, frills & wide-eyed wonder.
Blog archive
Post of the month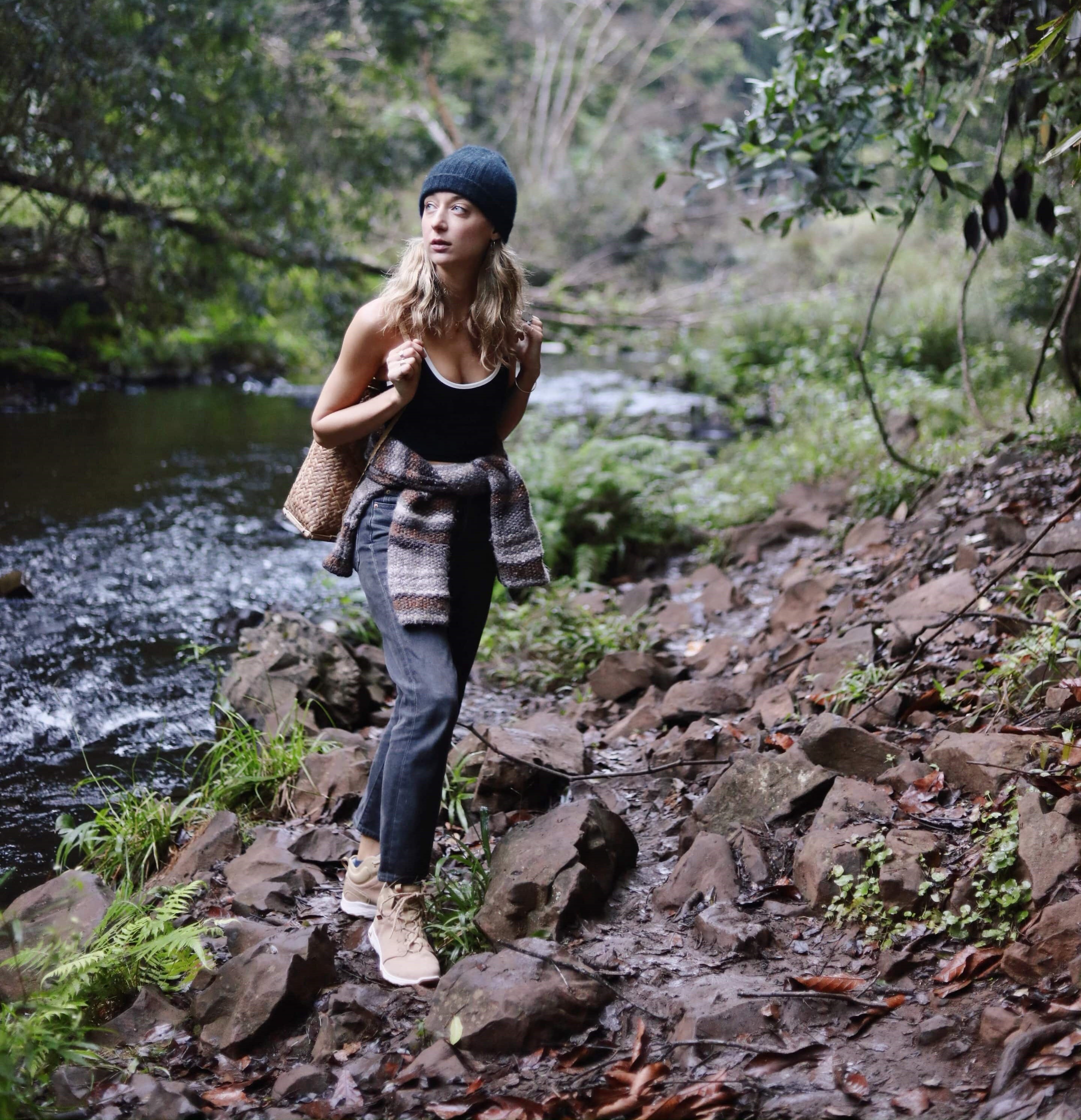 Travel writer Nina Karnikowski from Travels with Nina, takes us on a breathtaking hike into the World Heritage-listed Byron Bay Hinterland.
Read Post
Instagram @teva_australia