Behind The Design: The Hurricane XLT2
In the early '90s, Teva was paving the way for outdoor lovers by making shoes that could take them places they'd never been able to go before.
---
A river guide created the prototype for the Original Universal sandal out of two watch straps and some old flip flops in order to make it easier for people rafting the Grand Canyon to keep their shoes from floating away. Within a few years, we forge ahead, inventing other amphibious sandals and adding performance bike shoes to our collection. One of the first products to come out of this period of prolific innovation was the Hurricane.
"We wanted to create a stronger platform that was unlike any other sandals being offered at the time."
Explains Director of Innovation Chris Hillyer.
"The Hurricane was an evolution of the Original Universal: It represented the original version of the Teva brand by honouring the amphibious sandal with more modern materials."
Former Creative Director Steve Hoskins testing out the Hurricane XLT in 2016.
Some things never change. Like the lightweight feel of the Hurricane XLT.
A film shot from a Hurricane XLT photoshoot in New Zealand in 2016.
A few years ago, we went back to our roots and rebuilt the sandal with deeper lugs for better grip, more durability, and a comfortable top sole for extra support. The Hurricane XLT was introduced in 2011.
Now, we're proud to introduce the next generation of the Hurricane sandal
"We wanted to build on this concept of time-tested design and make it stronger, more durable and more comfortable."
Says Hillyer
"With new water-loving webbing, soft heel straps, and rugged soles that deliver better traction than ever, they're throwbacks reimagined for the modern trail."
Shop the WOMEN'S HURRICANE XLT2 IN RED.
Shop the MEN'S HURRICANE XLT2 IN BLACK
"The Hurricane XLT2 was made for free spirits who love roaming the outdoors."
Says Hillyer.
"For those who want something they can wear in the water and out. Go to rivers, enjoy the great outdoors, go swimming, be free."
And with grip that doesn't slip, one thing's for sure: Mossy rocks never saw the Hurricane XLT2 coming
Explore the collection at https://au.teva.com/
TEVA BLOG
We like to go everywhere, do everything. Keep up with us on our blog with stories of adventure, frills & wide-eyed wonder.
Blog archive
Post of the month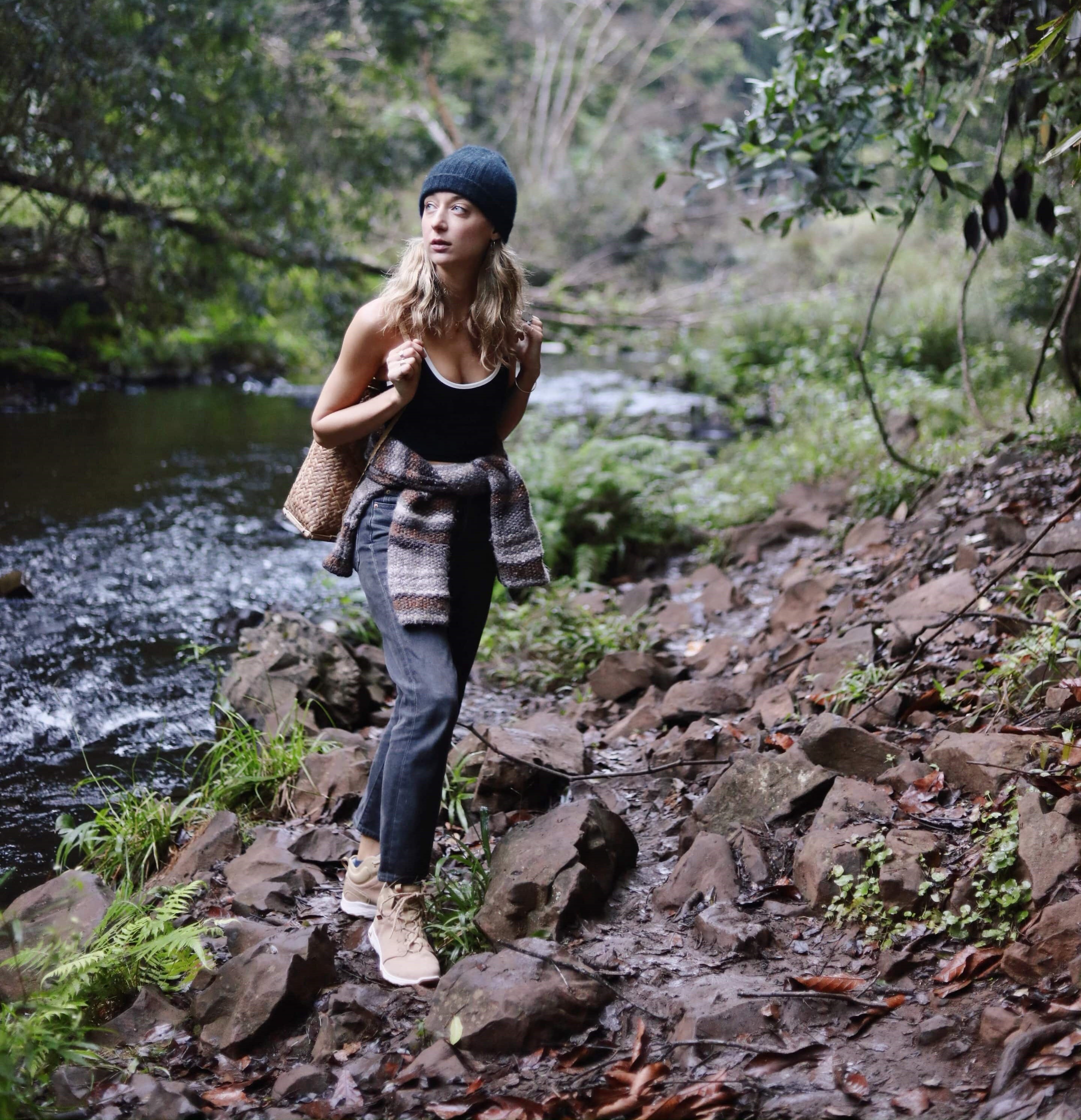 Travel writer Nina Karnikowski from Travels with Nina, takes us on a breathtaking hike into the World Heritage-listed Byron Bay Hinterland.
Read Post
Instagram @teva_australia