Field Notes: Summer Adventures in Melbourne with Melissa Findley
Melissa Findley loves to get away on summer breaks. Based on the Gold Coast, she is a full-time photographer working in the Tourism and Travel industry. Here she takes us on her surprise adventure to the Mornington Peninsula.
---
Photos by MELISSA FINDLEY.
Where did you visit in Melbourne?

Cape Schanck, on the Mornington Peninsula.

Tell us about your adventure there

What I like about Melbourne is the friendships I made during my time there. I go back for them and back for the day trips you can take to escape the city. My best friend still lives in Melbourne and I decided it was the right time to go back and see her, so I planned a surprise trip. I was really looking forward to heading back to a place dear to my heart, spending time with my closest friend and being able to truly unwind.
My friend was over the moon to see me and after lots of excited chatter, we decided to head down the coast for the day. One of our favourite spots is the Mornington Peninsula, so we drove there with the windows down, songs of our youth blasting through the speakers and feeling relaxed and happy. After we parked our car, we just stood and watched the ocean in all its fury as it rolled through the channel at Pulpit Rock. We took a walk along the volcanic rock, felt the sand and sea at our feet and meandered along the scenic walking trails. I remember thinking how breathtaking it was, so wild and unspoilt. We both talked for hours on end, only making a move when the rumble in our bellies became too loud to be ignored.
It's days like these where you have the space to take a breath and reflect on life. Feeling grateful for everything that is good in the world and reminding you how important true friendship is, even if it's from a distance.
What is unique about Cape Schanck?

No matter how many times I've visited this ancient volcanic natural wonder, I'm always moved by its power and beauty. It makes me think of the connection between humans and nature and it leaves me feeling totally inspired.

How do you usually like to spend your summers?

Swimming in the ocean with my friends, eating a delicious acai bowl or relaxing with a good book.

How would you describe your summer uniform throughout the warmer months?

I love my summer wardrobe – I'm normally in shorts or a skirt, Teva sandals and a t-shirt. I'm most happy when I have salty, sun-kissed skin and messy, untamed hair – it lifts my soul..

Find Melissa Findley's work at www.melissa-findley.com.
Melissa Findley foot-stepped her way through Melbourne in the Alp-Premier. Shop these styles and more here. Share your adventures with us at @teva_australia
TEVA BLOG
We like to go everywhere, do everything. Keep up with us on our blog with stories of adventure, frills & wide-eyed wonder.
Blog archive
Post of the month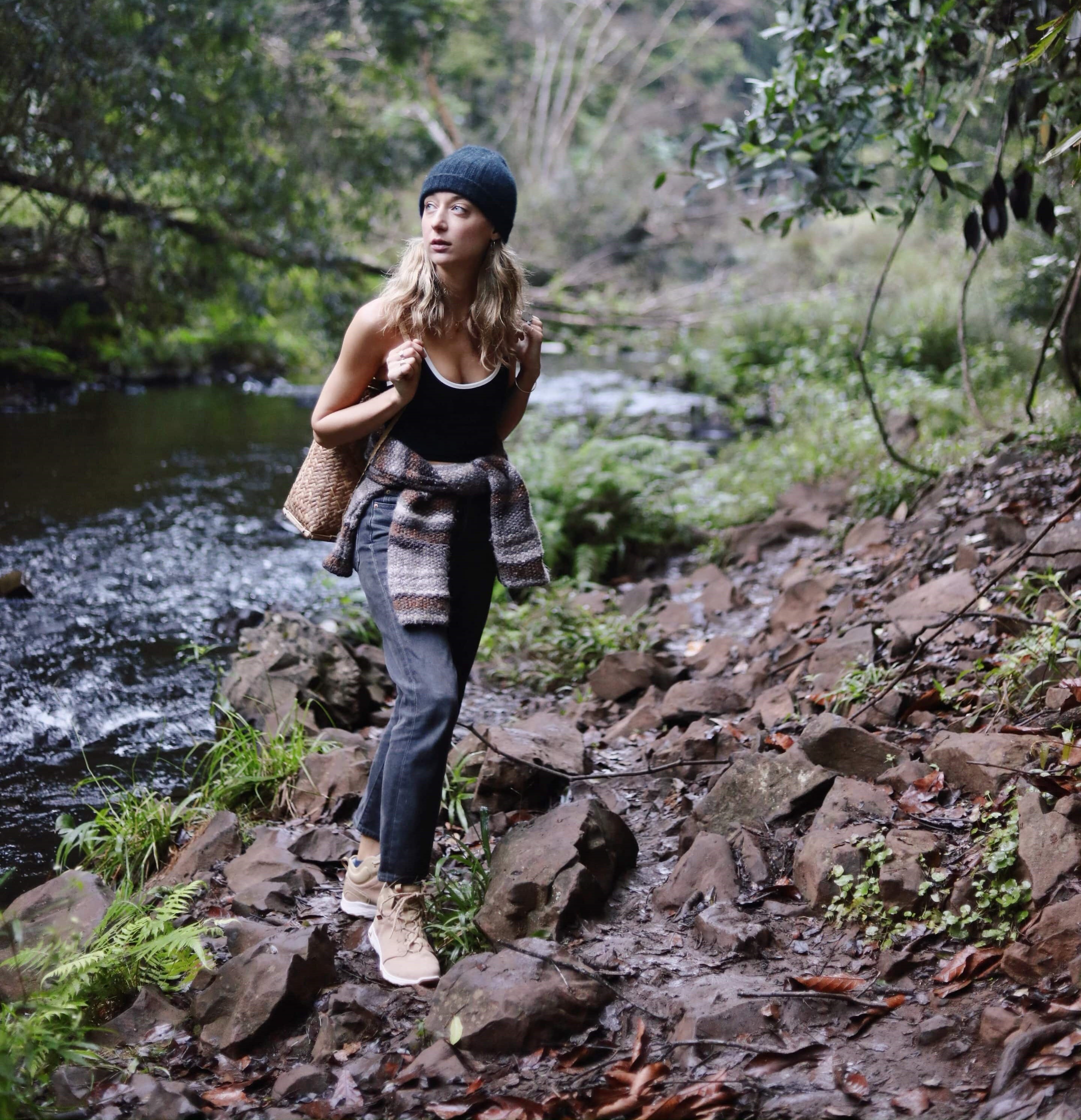 Travel writer Nina Karnikowski from Travels with Nina, takes us on a breathtaking hike into the World Heritage-listed Byron Bay Hinterland.
Read Post
Instagram @teva_australia