How to Treat the Woman Who Raised You
This one's for the mums. For the ones who instilled in us our keen sense of adventure. For the ones who let us wander and roam free. For the ones who showed us the magic that happens when zealous human spirits and mother-nature collide. We've pulled together a few ideas of how to say thanks, Mum!
---
THE ROAD TRIP
When was the last time you went road-trippig with your Mum? It's probably been a while. Experience a blast from the past, and plan a road trip for her - maybe visiting places you used to go when you were younger. Roll the windows down, turn up the tunes, and make sure you've earmarked a good cafe pit stop.
GO THE EXTRA MILE:
Make a special road-trip playlist of her favourite songs.
Footwear Of Choice: Terra-Float Livia in Tacion Purple
GET FESTIVE
Your Mum was likely once as wild as you are. She used to have her finger on the pulse of the festival circuit like you, but might have lost touch more recently. Help her reconnect to the scene - grab some tickets to a nearby festival and treat her to a day frollicing in the fields from stage to stage, and food truck to food truck.
GO THE EXTRA MILE:
Make her a festival survival kit to take with her: hydration, sun screen - and some Tevas!
Footwear of Choice: Original Universal Premier in Olive
LETS TALK, BUSHWALK
There's no better gift than some quality time on the trails. Get out and discover a new trail with Mum, and give her the gift of your presence. Finish the day cosied up by a fire, refuelling with festive snacks and drinks.
GO THE EXTRA MILE:
Make a batch of your own mulled wine, or hot chocolate to enjoy together post-hike.
Footwear of Choice: Arrowood Mid Lux WP
CHASING WATERFALLS
Do go chasing waterfalls. Find the tallest waterfall in your area and make the trip with your Mum. Wow her with your literary knowledge with this VW quote:
"She dares me to pour myself out like a living waterfall. She dares me to enter the soul that is more than my own; she extinguishes fear in mere seconds. She lets light come through." - Virgina Woolf
That one's sure to be a tear-jerker on a Mother's Day card.
GO THE EXTRA MILE:
Grab a photo of the two of you in front of the falls, and surprise her with a framed copy.
Footwear of Choice: Alp Premier
OVERNIGHTER
Nothing bonds family like cramming in a tent together. Get back to basics with Mum this Mother's Day by planning an overnighter in the wilderness. Make the process easy for her by helping with the packing, food prep and camping entertainment.
GO THE EXTRA MILE:
Surprise her with a pre-packed bag and an invitation to the overnighter.
Footwear of Choice: Original Universal Premier in Black
ARTS & CRAFTS
This one's for the crafty Mums. Start with the blank canvas of the Original Universal. Gather a few bedazzling tools to set up for your night of arts and crafts together. Things that work well: thread for embroidery, jewels, tassles, feathers - and wine for added creativity.
GO THE EXTRA MILE:
Add in a pedicure station to bedazzle your toe nails to match your newly decorated sandals.
Footwear of Choice: Original Universal in Black or White
Make your plans, surprise the one who raised you, and share your adventures with us at @teva_australia.
TEVA BLOG
We like to go everywhere, do everything. Keep up with us on our blog with stories of adventure, frills & wide-eyed wonder.
Blog archive
Post of the month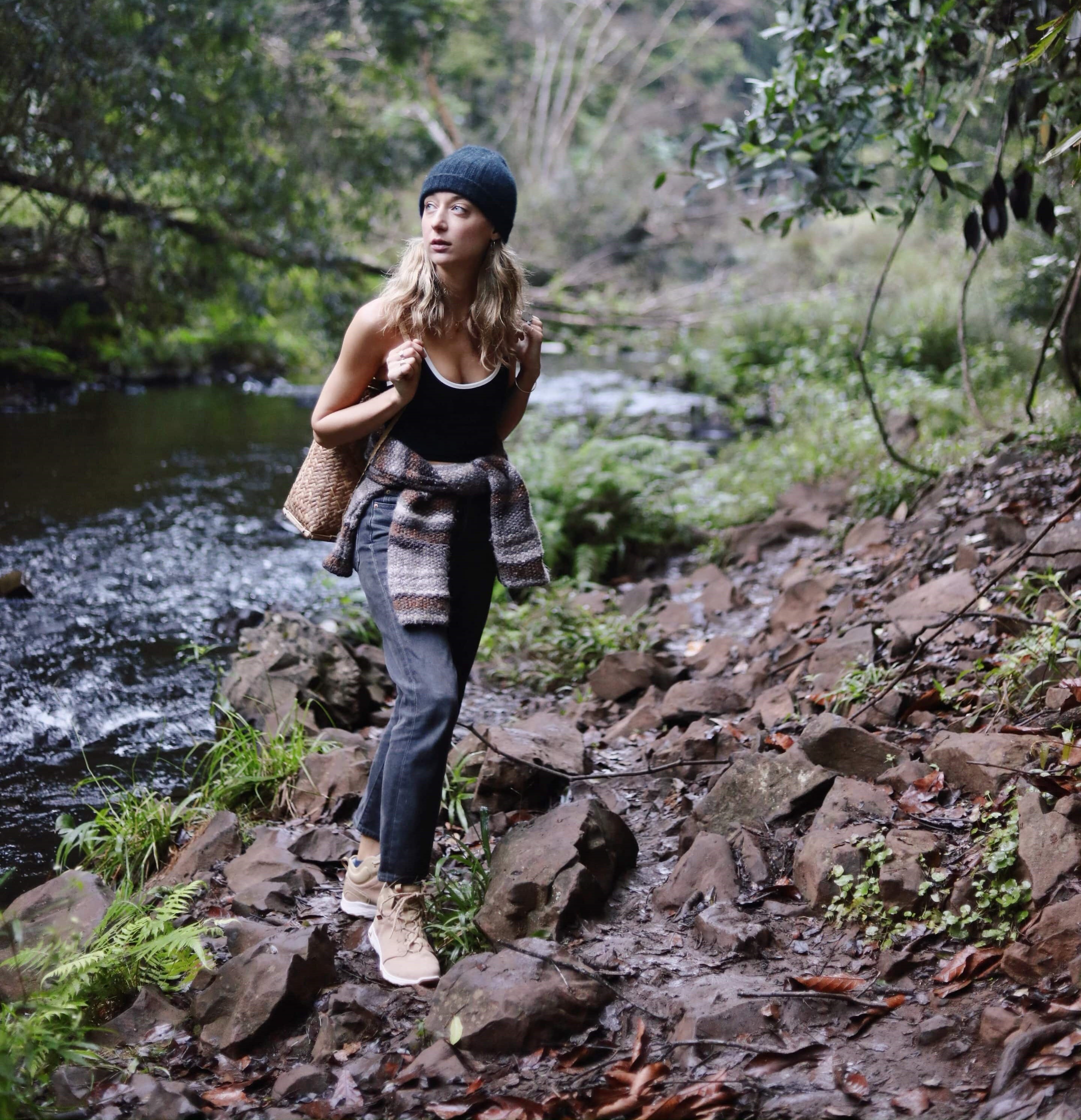 Travel writer Nina Karnikowski from Travels with Nina, takes us on a breathtaking hike into the World Heritage-listed Byron Bay Hinterland.
Read Post
Instagram @teva_australia